Low stock: 10 left
Regular price
Sale price
$22.00 USD
Unit price
per
Sale
Sold out
I create for you the portrait of your family, your couple, your pregnancy or your marriage. A photo with friends, brothers, sisters, with grandpa or/and grandma, or even with your pet (dog, cat, bird, mouse...); in short, a photo that is close to your heart immortalized in minimalist illustration.

A personalized baby, child, friends, family or couple poster for all occasions: birth, wedding, birthday, bachelor/bachelorette party, retirement, baby shower, mother's or father's day, a gift for the pleasure.

_________________________________________________


How's it going ?

1• You place an order by choosing the number of people present in your image: 1,2,3,4,5,6...
Animals do not count as people, they are offered (I am a nature lover)

2• Choose the desired format: digital, A4, A3, 30x40cm, 40x50cm, 50x70cm.
3. Select and upload your photo. If you are hesitant and want to send your photos by message or email to Imagine. Affiche@gmail.com, I will give you my opinion on the best possible choice.

4• Add your text if you want one and the font you want. You can personalize your portrait with a word that has meaning for you, a date to immortalize, a quote or a definition.

5• Validate your order. Within 72 hours, I send you the visual before printing to be sure you like it and improve it if necessary (1 return with your modifications by email).

6• When everything is ok, I start printing and you will receive your portrait at home in a few days.

___________________________________________________


For the ideal photo:

• A photo where the characters are not cut on the sides or at the head
• A photo where we see you whole OR the busts (not only the heads)


The ideal gift for a birthday, a baptism, a wedding, a retirement or a housewarming party, an engagement party or a baby shower,...

If you have any questions, contact me, I will answer you quickly with great pleasure!

Thank you !

Several sizes available
A4 (21x29.7cm)
A3 (29.7x42cm)
30x40cm
40x50cm
50x70cm
Sold unframed.
Superior quality
Each Imagine Poster poster is of superior quality with high definition printing on high-end paper in 200 gr/m2 minimum. It is ideal for framing or display with the magnetic rods in decorating a bedroom or playroom for children or babies.


Immortalize a memory or create one

A photo or several photos assembled, the minimalist portrait is a unique and incredible gift that pleases every time. A gift filled with emotion for any occasion: baptism, birthday, wedding, birth, housewarming,...

An original gift idea

A very popular idea for mothers for a birth, a baptism or a birthday. For a couple as an engagement, wedding or housewarming gift. A friend to mark a date or please, a dad to illustrate the family, a granny with all her grandchildren. Finding the perfect gift is always complicated but with a portrait, you are sure to have a unique gift.
Package contents
1 poster of your portrait, A4, 30x40cm, A3, 40x50cm, 50x70cm (or digital version) without frame.

This product exists in a "black and white line" version.
Dispatch
Formats smaller than A4 (21x29.7cm) are sent in a blister (plastic pouch) in a cardboard envelope in letter followed.
Formats larger than A4 are sent in a tube in tissue paper by colissimo without signature.


___________________________________________________

frequently asked Questions
• Does the photo have to be in HD?
The better the image, the more detail I can work with.

• Can we change the colors of the original photo?
Yes, I can work on your photo and change the colors of clothes for example, or even color a black and white photo

• Do we have a digital version when we buy a printed version? (to make copies for example)
Yes, I can send it to you with pleasure at no extra charge.

• Does an animal count as a person?
No, I love animals so they are free :)

Impression

Toutes nos affiches sont imprimées sur du papier mat 200gr. Les cartes sont imprimées sur du papier mat 350gr. Impression haute qualité avec Encres professionnelles longues tenues ©EPSON.
Expédition

Chaque commande est préparée et envoyée dans les 48heures (sauf portrait personnalisé). Les formats inférieurs au A4 sont expédiés en lettre suivie dans une pochette plastique (protection contre l'humidité) et une enveloppe professionnelle en carton solide. Les formats supérieurs au A4 sont envoyés en colissimo suivi dans des tubes solides.
Share
View full details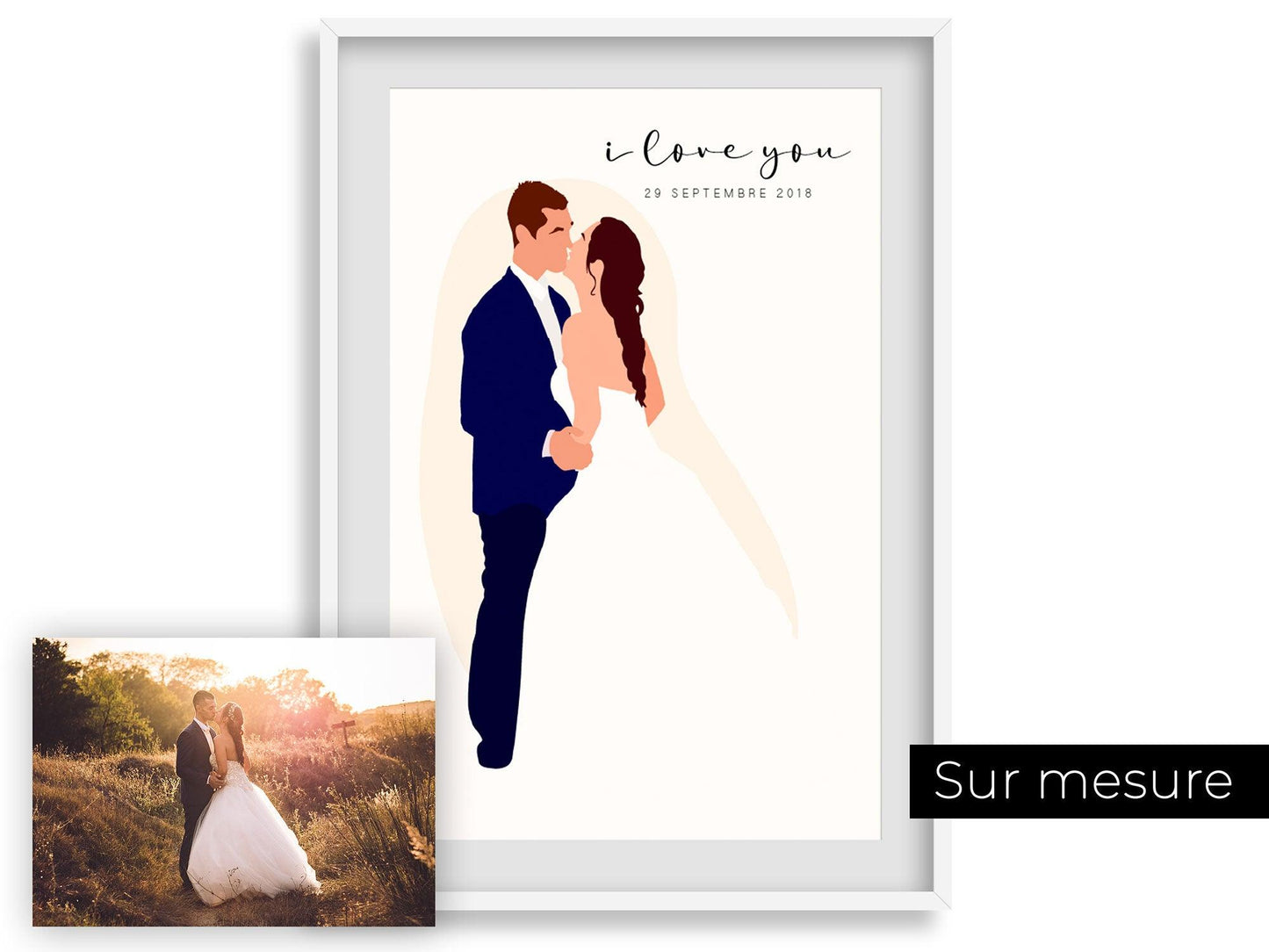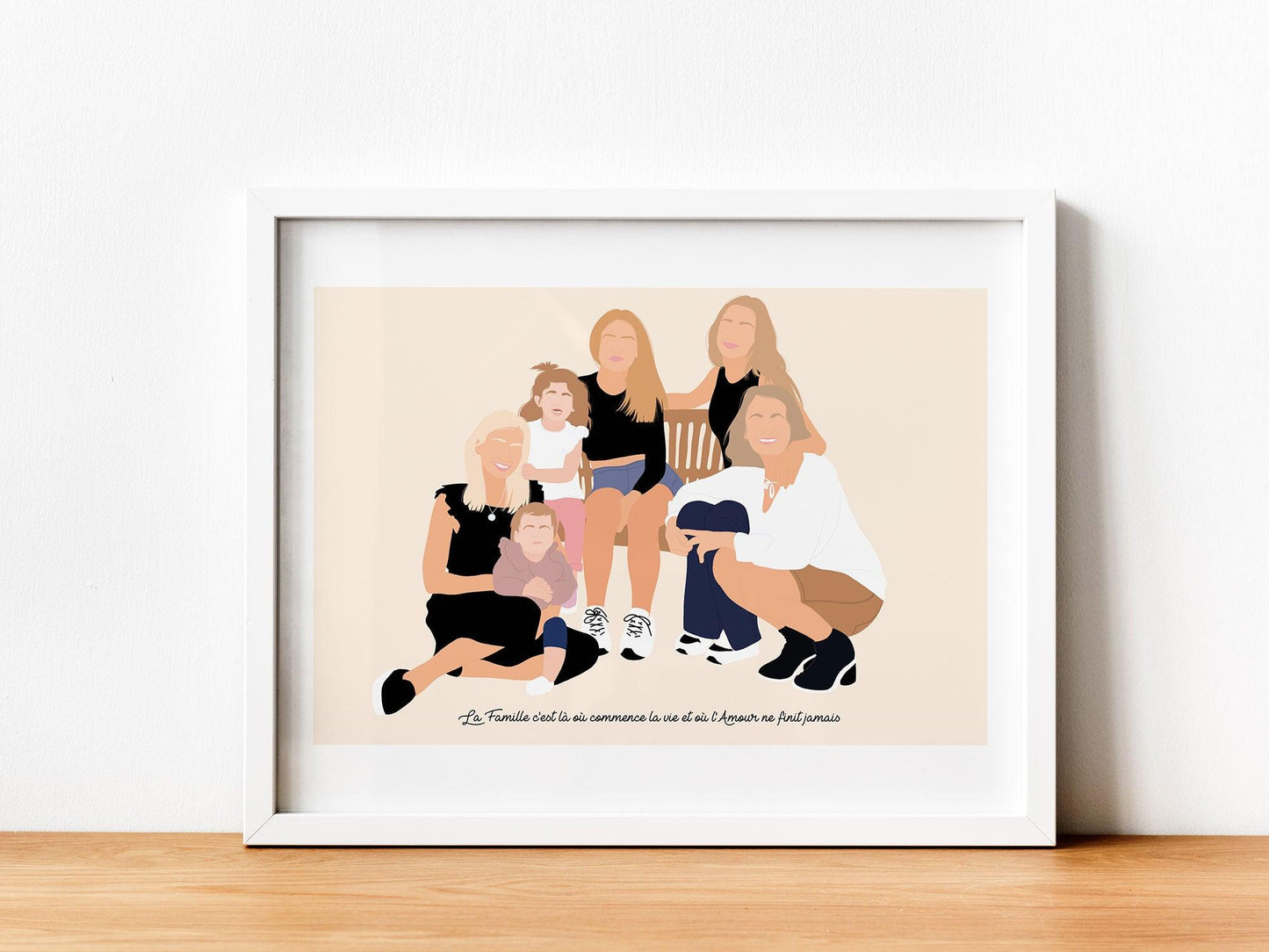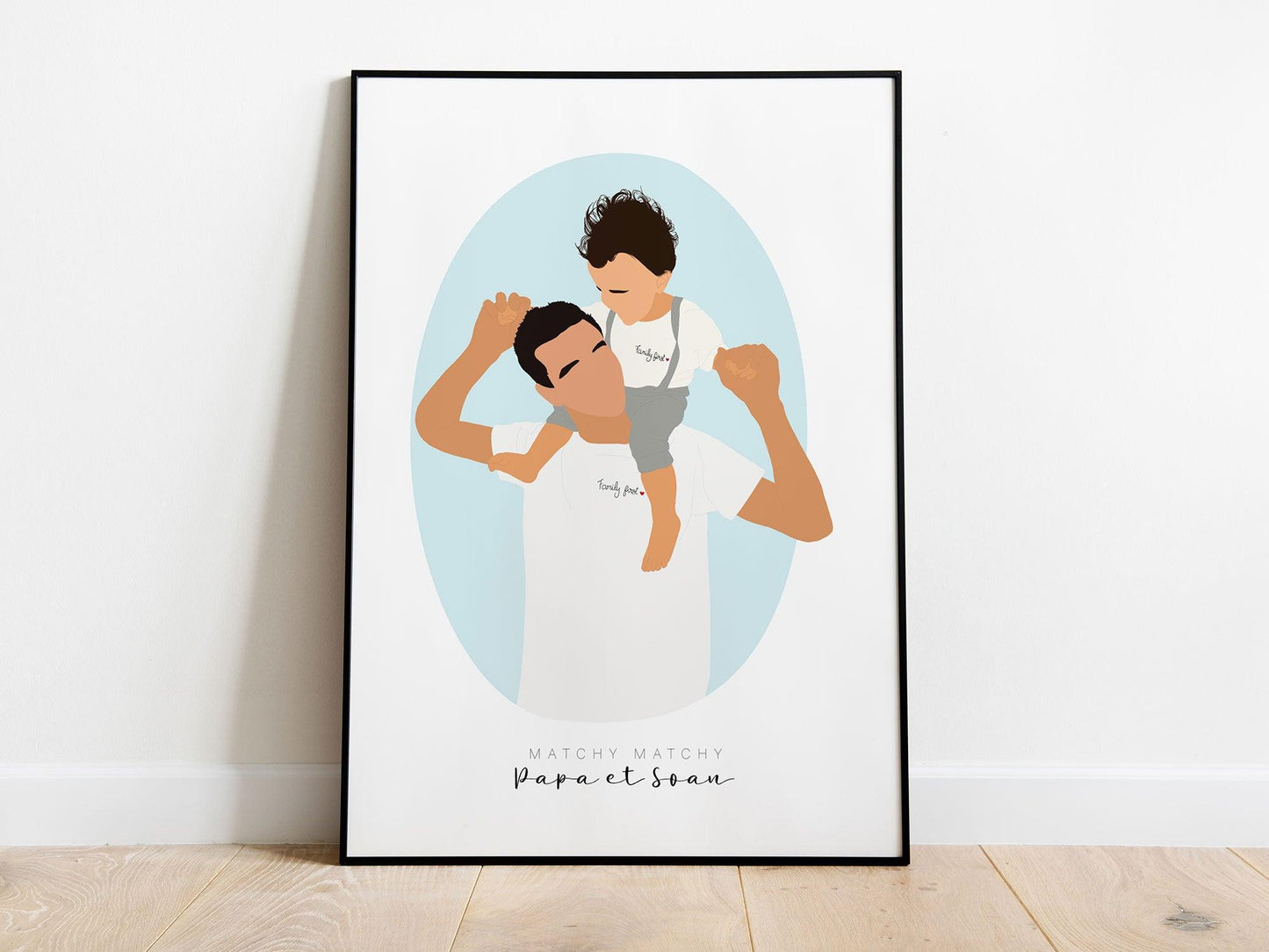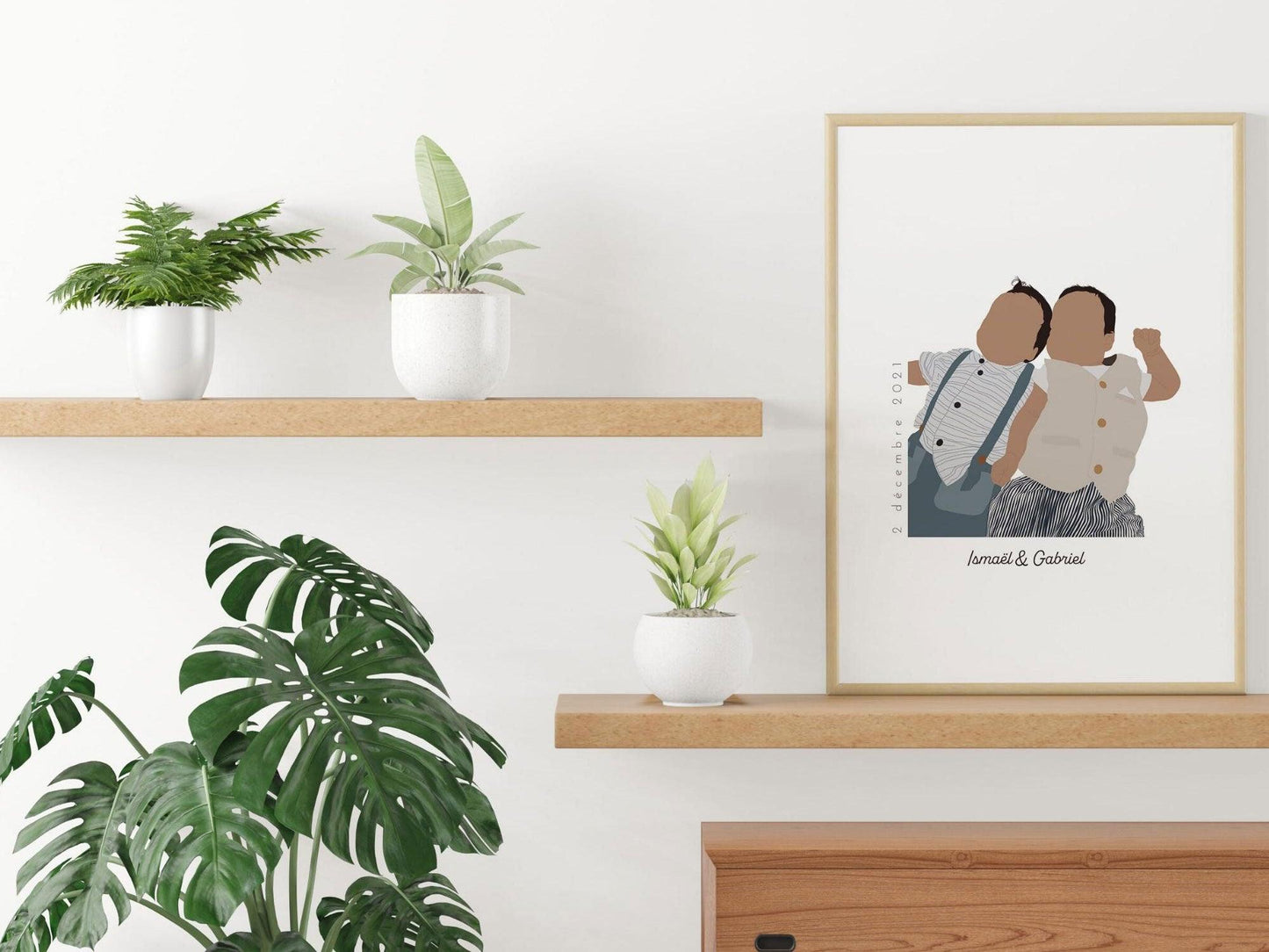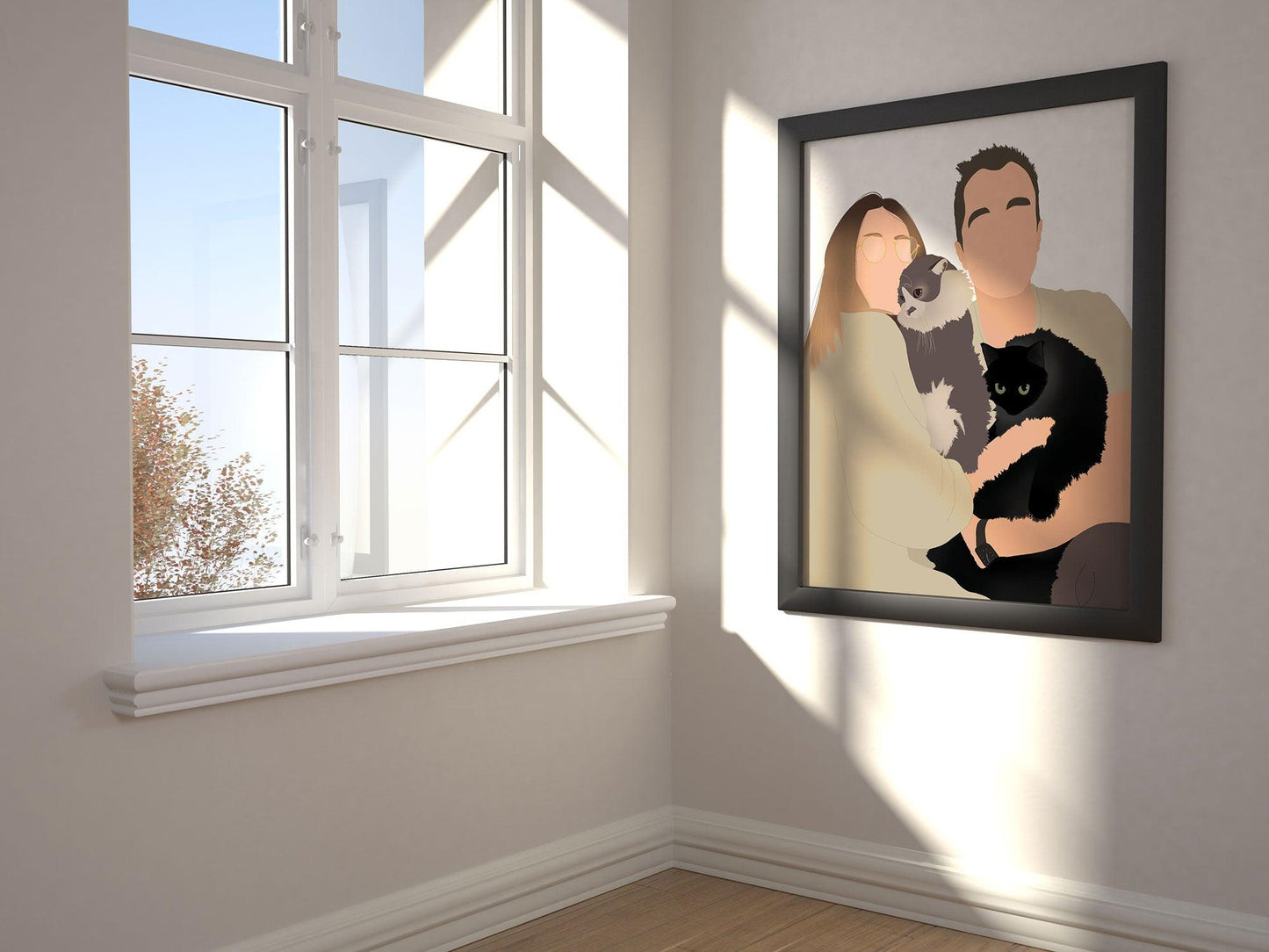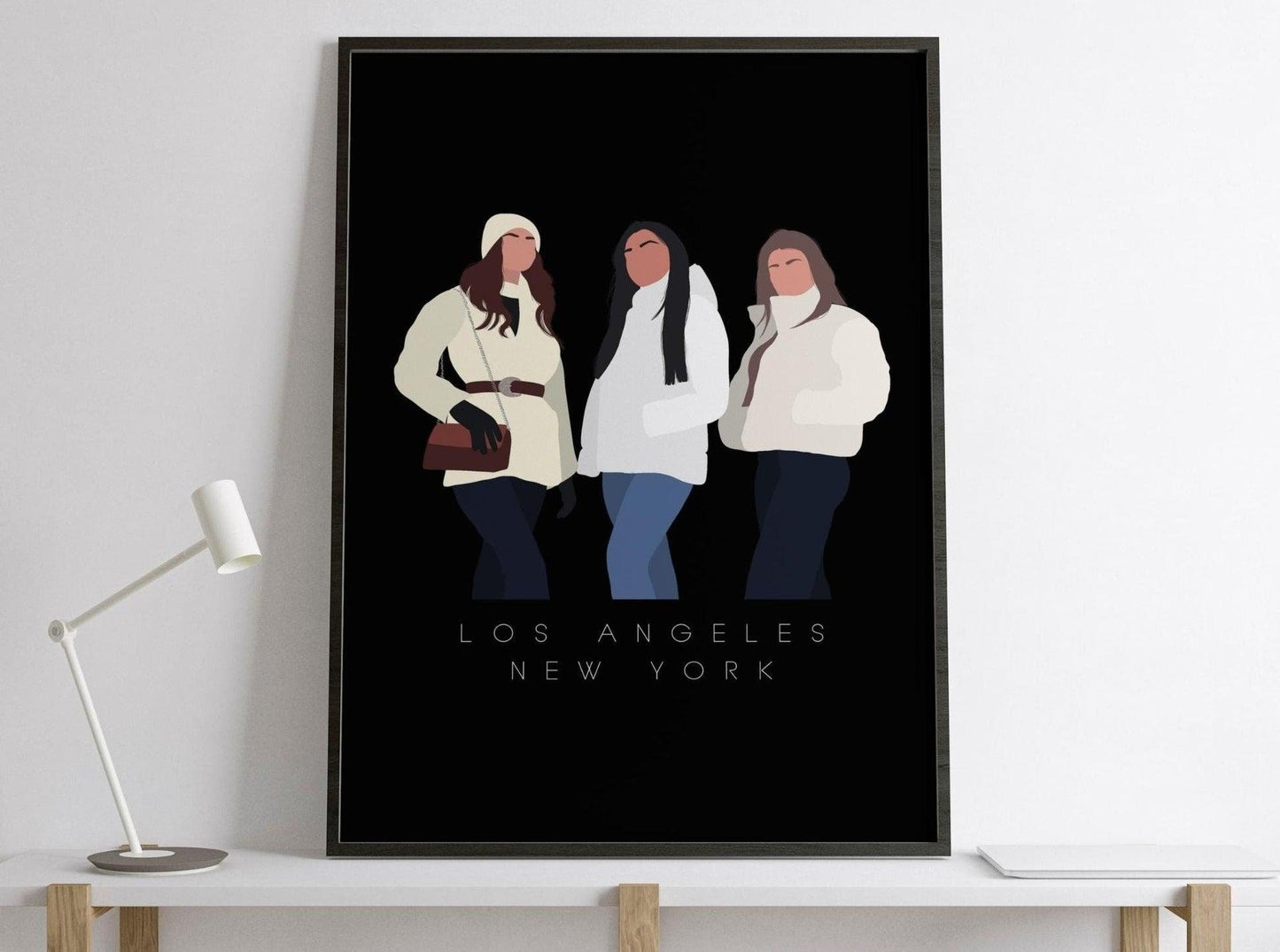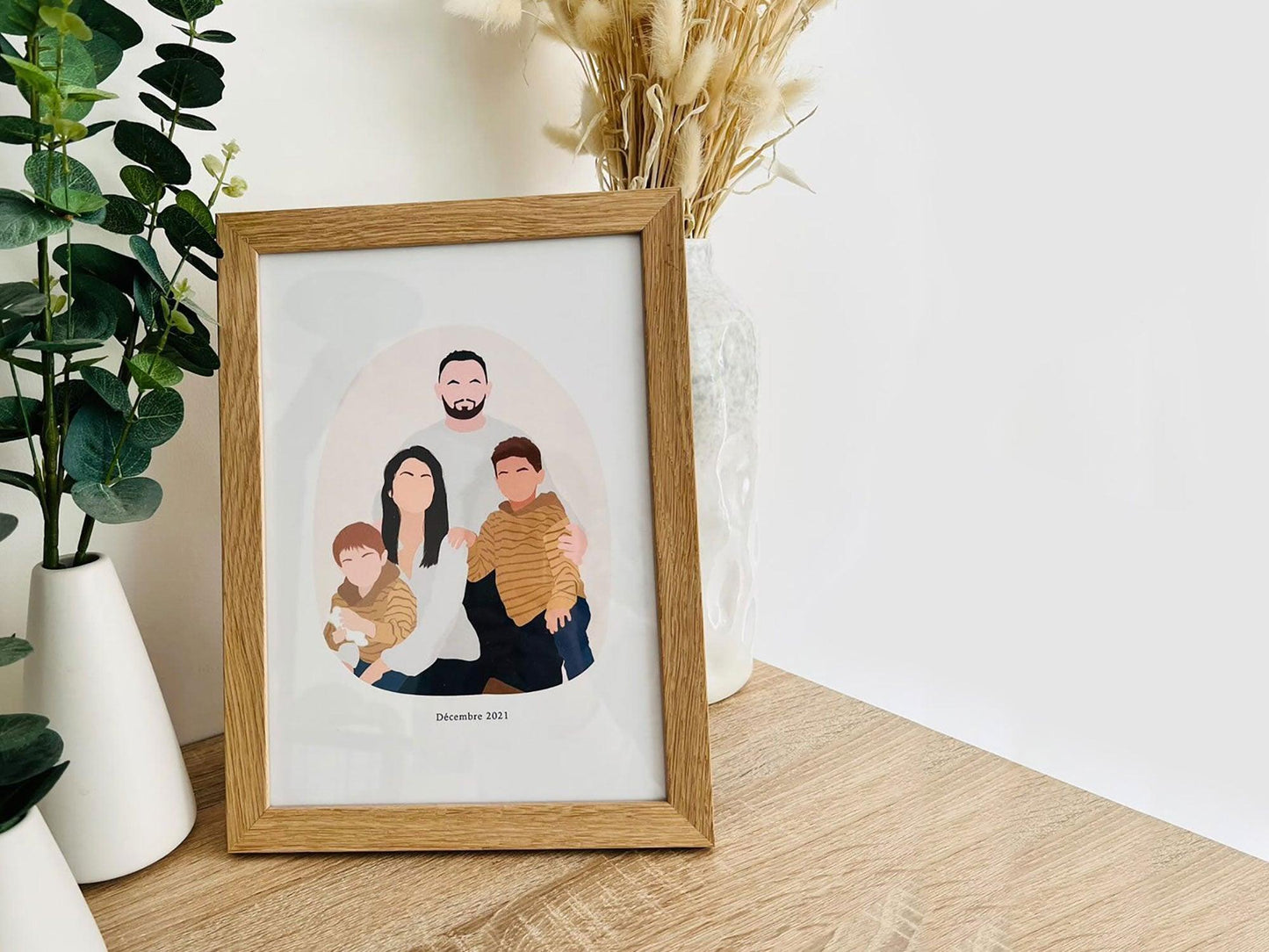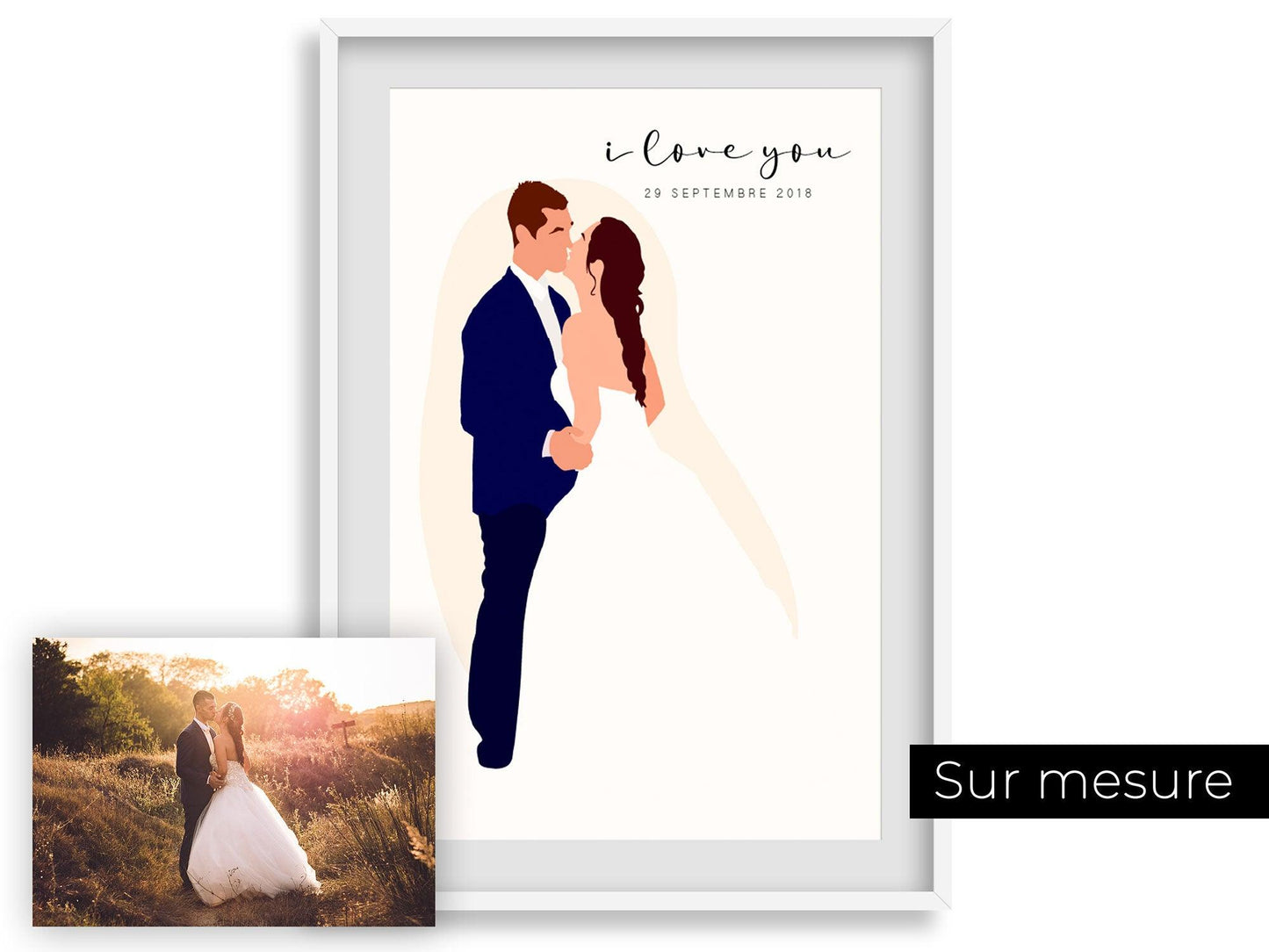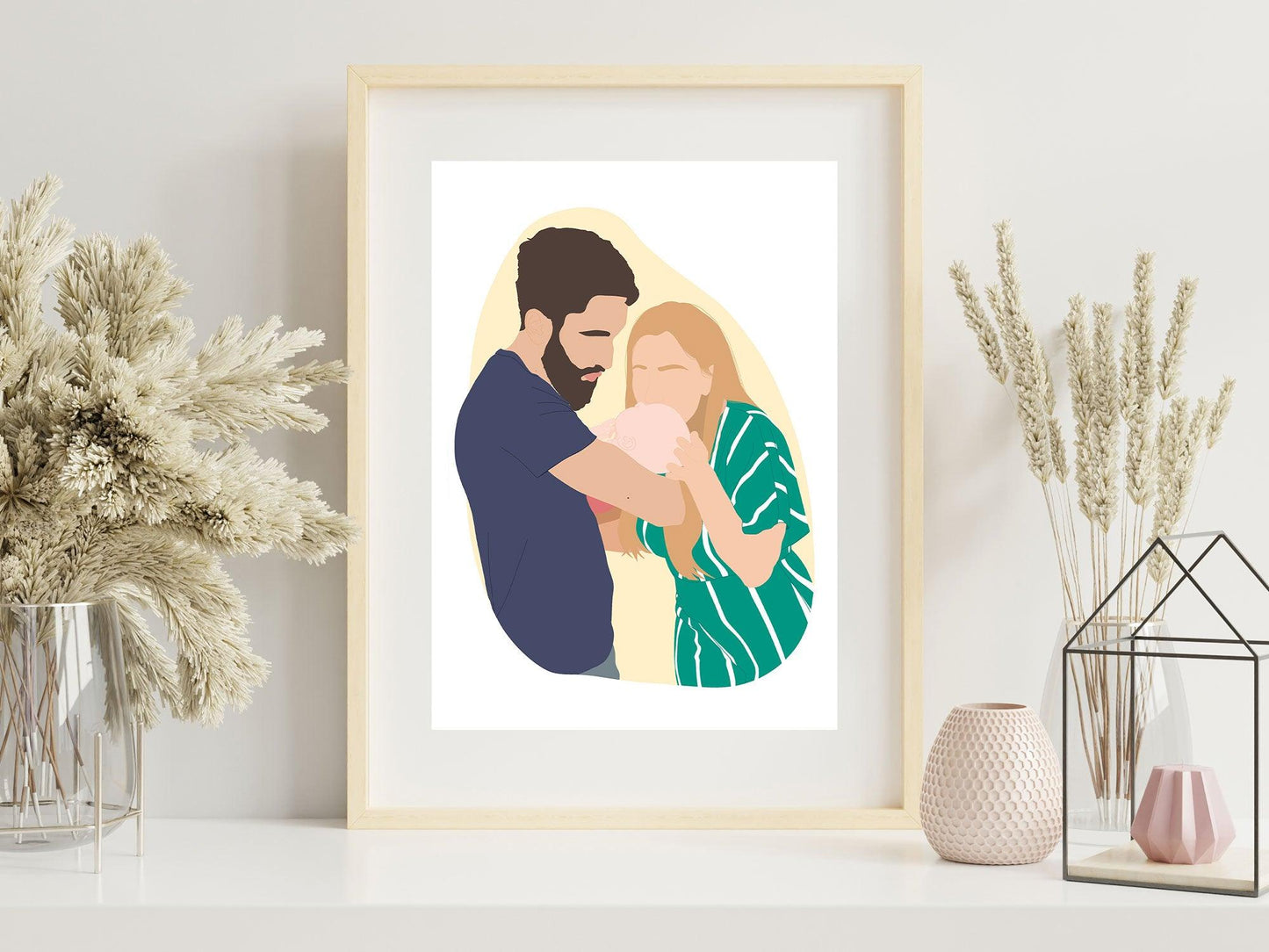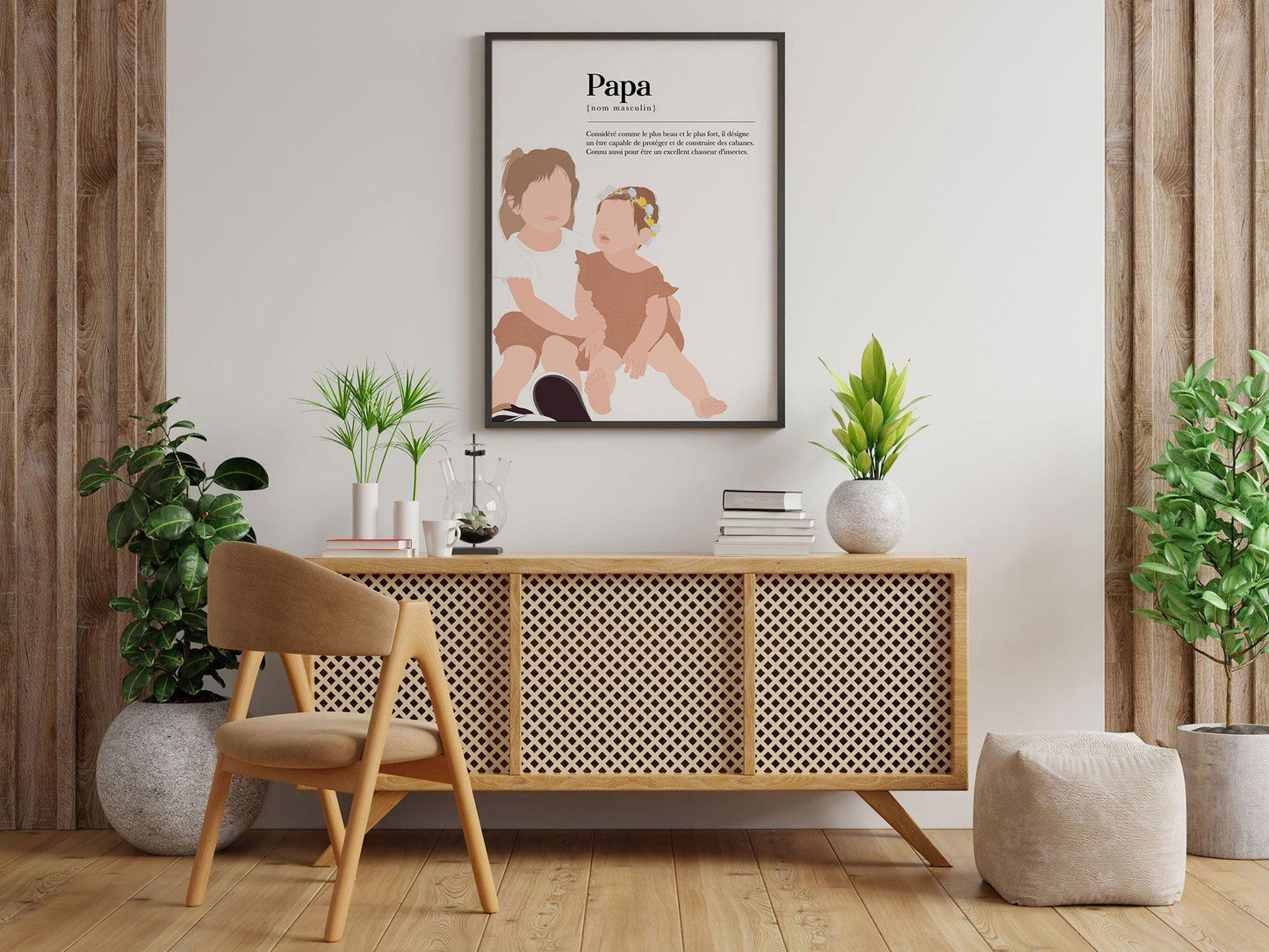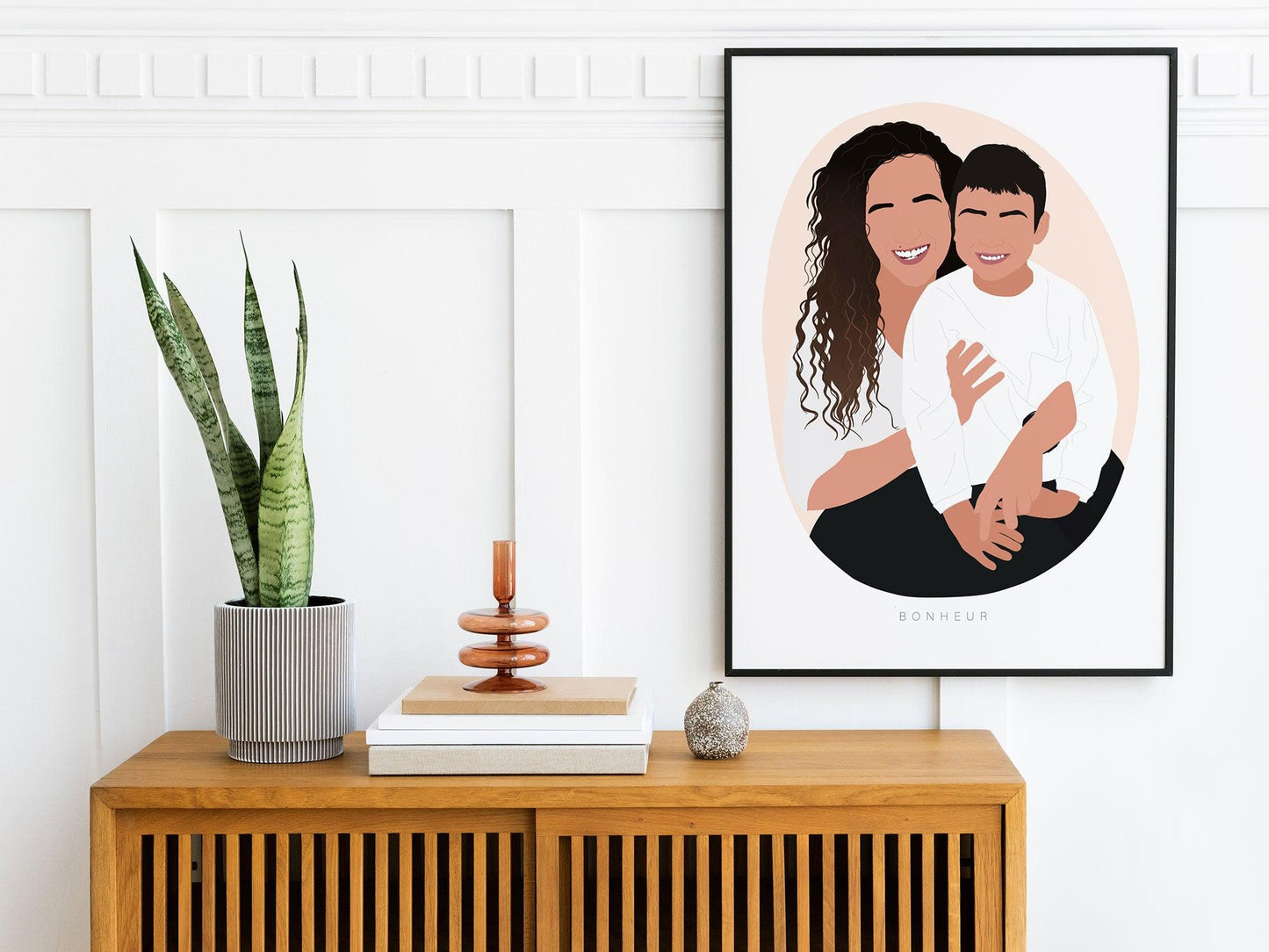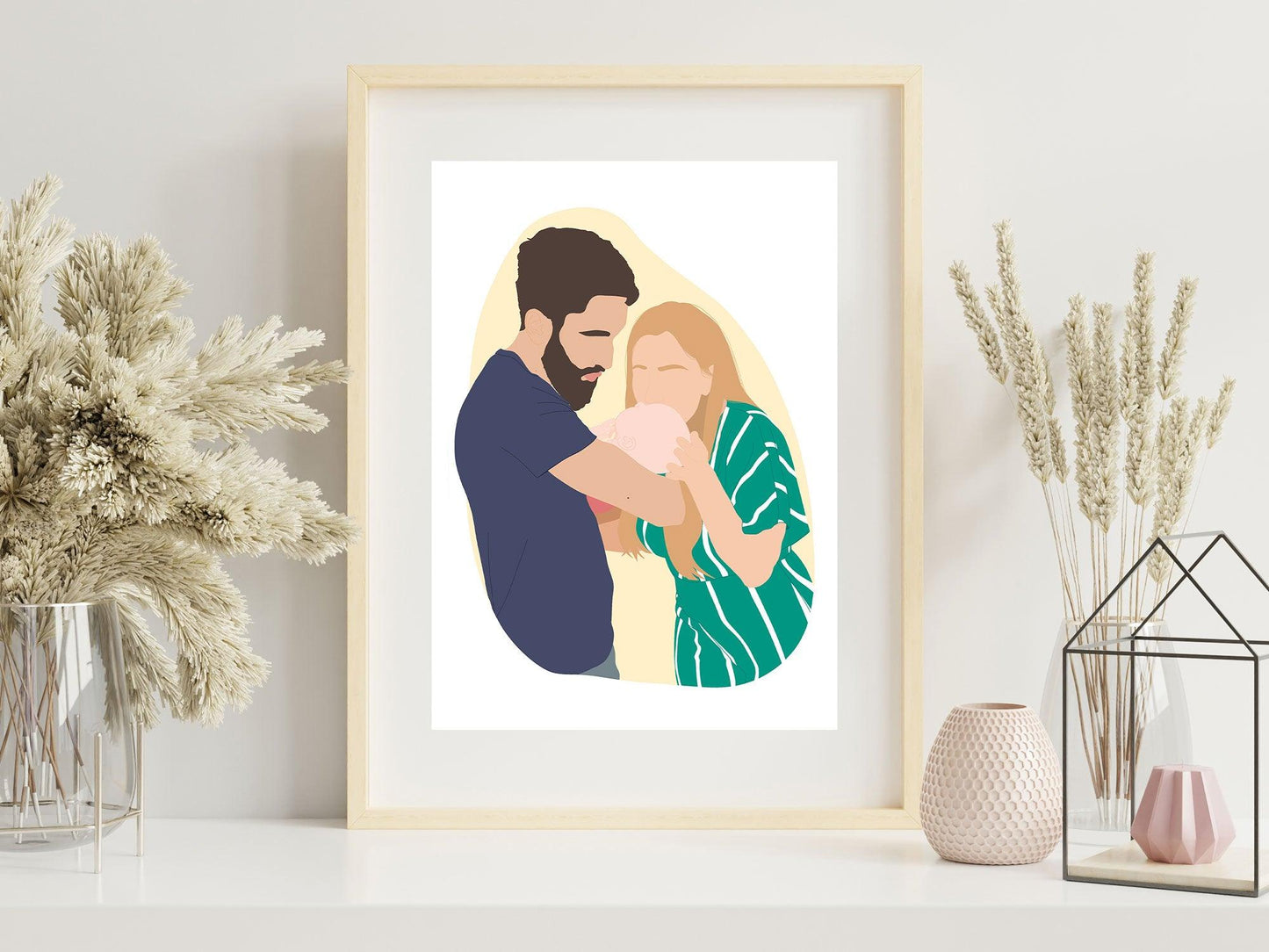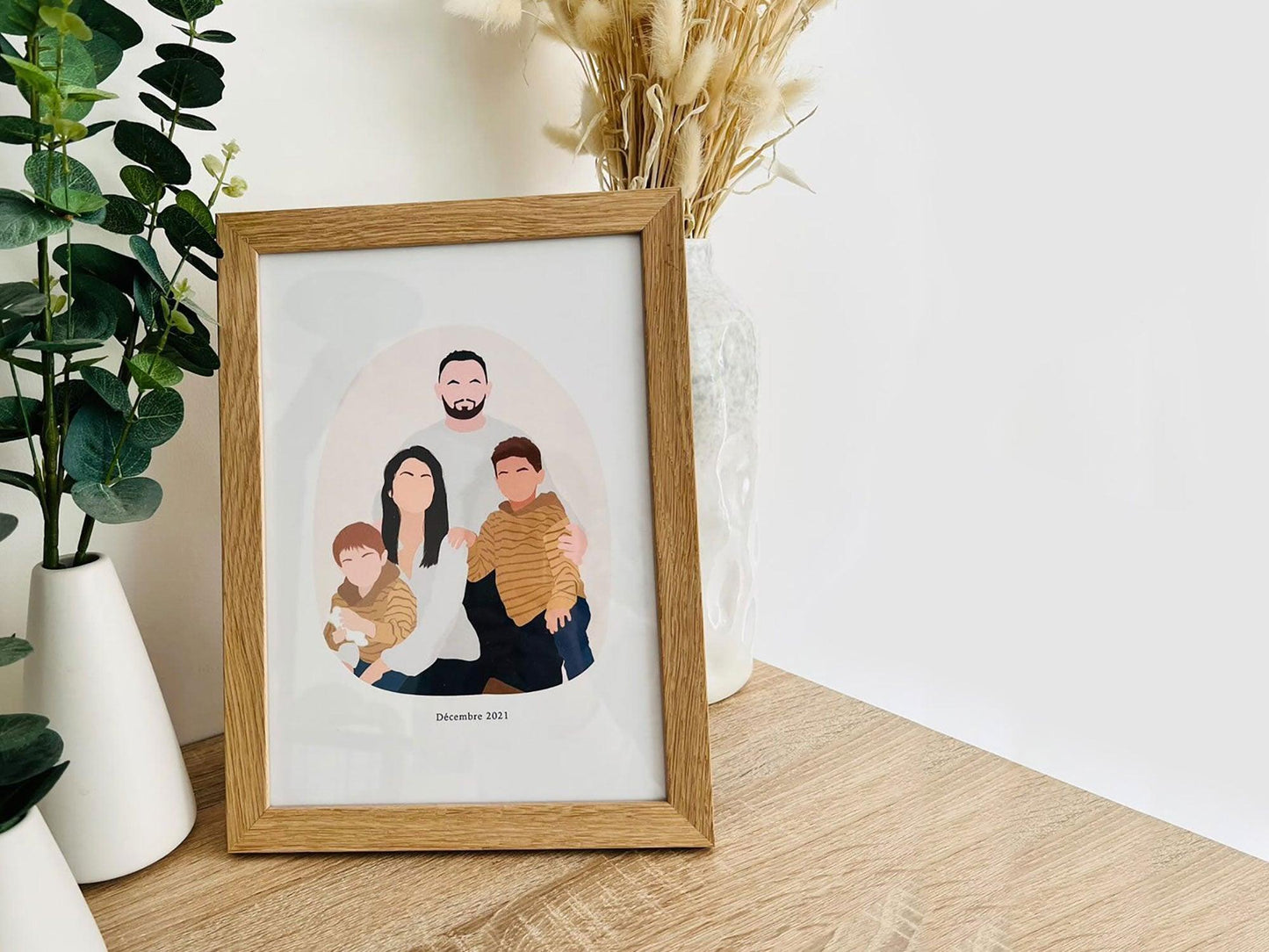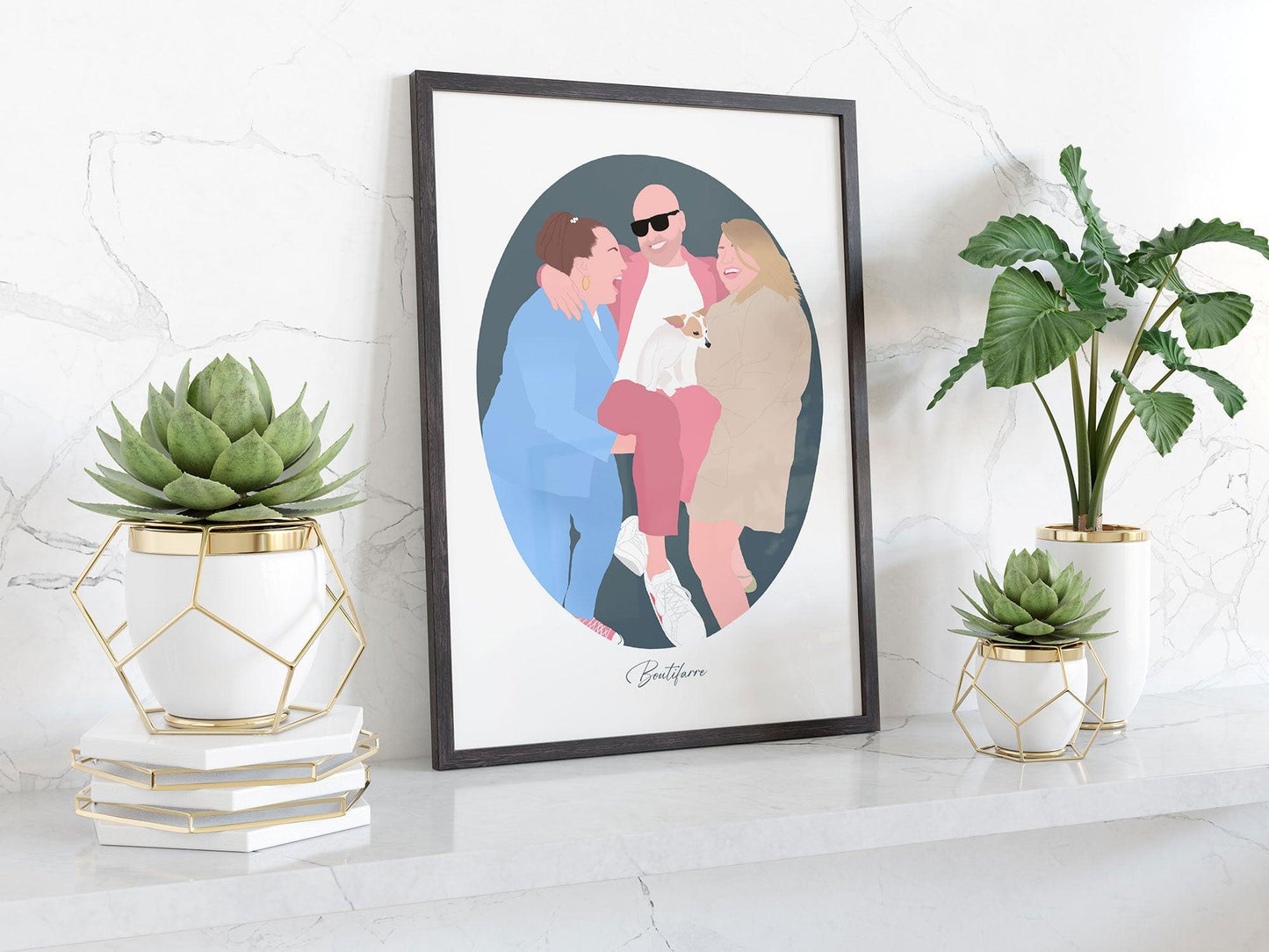 Magnifique illustration ! Elle correspond tout à fait à mes attentes et de très bonne qualité. Manon est disponible et réactive pour que son illustration se rapproche au maximum de ce que l'on souhaite.
Manon est très à l'écoute. Article de qualité et envoie très soigné.
Merci beaucoup 😊
Super portrait d'enfants, de bons souvenirs grave a vous 👍🥰
Manon est super, à l'écoute, et très sensible aux demandes particulières. Le portrait est sublime et sera un souvenir incroyable pour ma famille. Je repasserai sûrement commande sur sa boutique car c'est une illustratrice de talent et une commerçante très humaine. Un immense merci ☺️ je recommande